SKU: CSHP18
Sale price
$113.93
Regular price
0% off
Unit price
per

Description:

The new Simpson CSHP18 18 gauge high performance coiled straps feature raised embossments that are designed for easier installation with standard pneumatic framing nailers. This new design requires fewer nails and shorter straps which lowers overall installed cost.

Installation:

Use all specified fasteners
The colored dot must be installed facing out.
Wood shrinkage after strap installation across horizontal wood members may cause strap to buckle outward.
Refer to the applicable code for minimum nail penetration and minimum wood edge and end distances.
The table shows the maximum allowable loads and the nails required to obtain them. Fewer nails may be used; reduce the allowable load as shown in the table notes.


This product is compatible with many power framing nailers and nails.
Use only nails with concentric, full-round heads that comply with ASTM F1667.
Do not use 28° wire-weld nails, or any nails with offset, clipped, or D heads.
Place the tool's nosepiece in the CSHP fastener feature. The outer ring of the power framing nailer nosepiece should fit within the outer ring of the fastener feature. Install a few nails to ensure nail install acceptance. The nail should be seated into the center of the CSHP fastener feature. Adjust air pressure or drive depth to achieve the correct nail placement. Operate framing nailers in single-drive, sequential-actuation mode only. Do not overdrive nails.


This product is not compatible with all pneumatic framing nailers and nails. Do not use any tool that has been altered or modified. Before using the CSHP with any power framing nailer, you must determine whether the nailer is compatible with the CSHP product. If the nail is unable to be installed in accordance with the information above, or if the nail is not centered in the fastener feature, do not use that power framing nailer with the CSHP product. Wear eye and hand protection. Follow the manufacturer's safety precautions when using any power nailer.

California Residents: WARNING
Specifications:

Material:

Carbon Steel

Fasteners required:

SEE PRODUCT GUIDE DOCUMENT

Width:

1-3/8"

Length:

75'

Manufacturer name:

Simpson Strong-Tie

For Treated Lumber:

No

Product Guide: View Spec Sheet
Installation

Use all specified fasteners
-The colored dot must be installed facing out.
-Wood shrinkage after strap installation across horizontal wood members may cause strap to buckle outward.
-Refer to the applicable code for minimum nail penetration and minimum wood edge and end distances.
-The table shows the maximum allowable loads and the nails required to obtain them. Fewer nails may be used; reduce the allowable load as shown in the table notes.

This product is compatible with many power framing nailers and nails.

-Use only nails with concentric, full-round heads that comply with ASTM F1667.
-Do not use 28° wire-weld nails, or any nails with offset, clipped, or D heads.
-Place the tool's nosepiece in the CSHP fastener feature. The outer ring of the power framing nailer nosepiece should fit within the outer ring of the fastener feature. Install a few nails to ensure nail install acceptance. The nail should be seated into the center of the CSHP fastener feature. Adjust air pressure or drive depth to achieve the correct nail placement. Operate framing nailers in single-drive, sequential-actuation mode only. Do not overdrive nails.
-This product is not compatible with all pneumatic framing nailers and nails. Do not use any tool that has been altered or modified. Before using the CSHP with any power framing nailer, you must determine whether the nailer is compatible with the CSHP product. If the nail is unable to be installed in accordance with the information above, or if the nail is not centered in the fastener feature, do not use that power framing nailer with the CSHP product. Wear eye and hand protection. Follow the manufacturer's safety precautions when using any power nailer.
View full details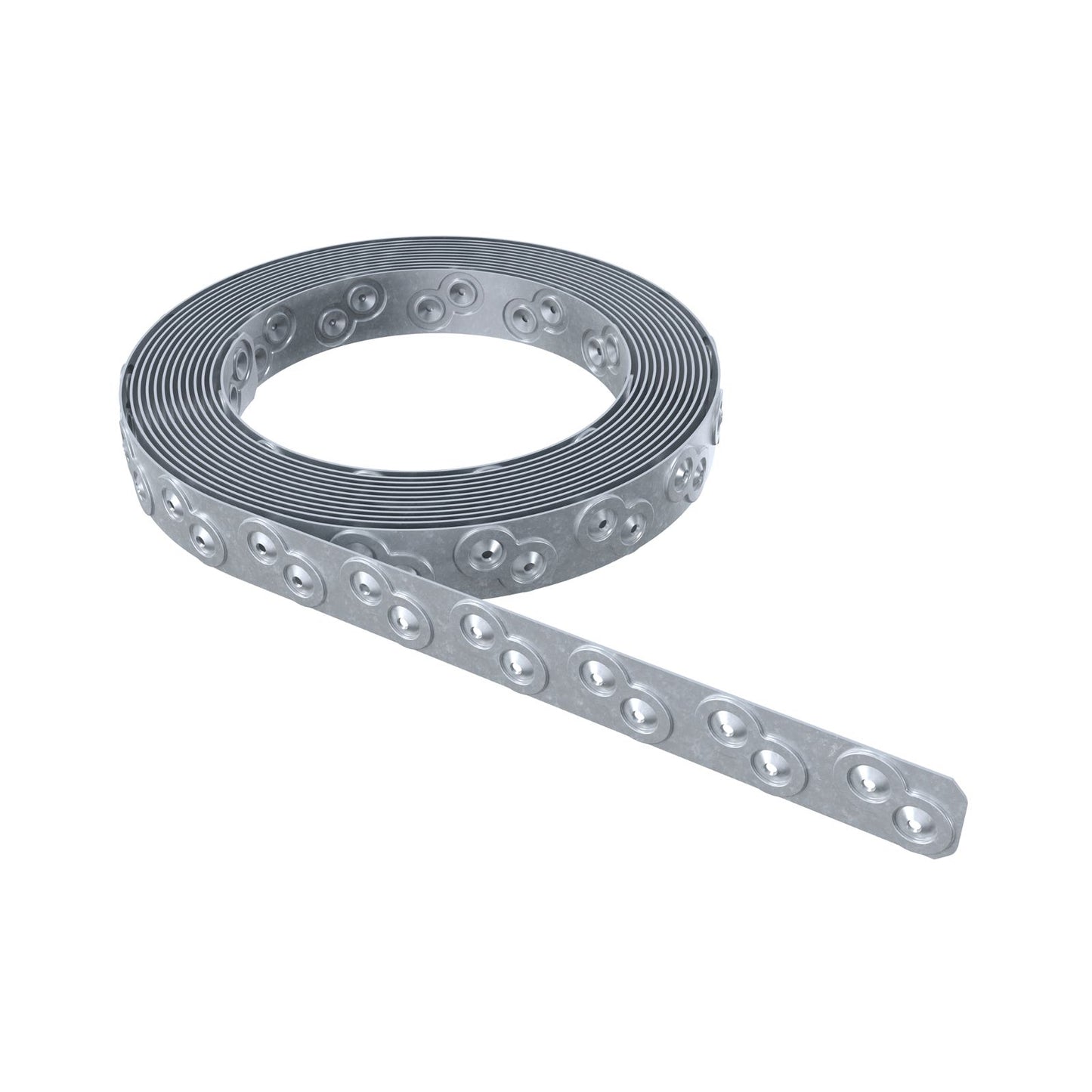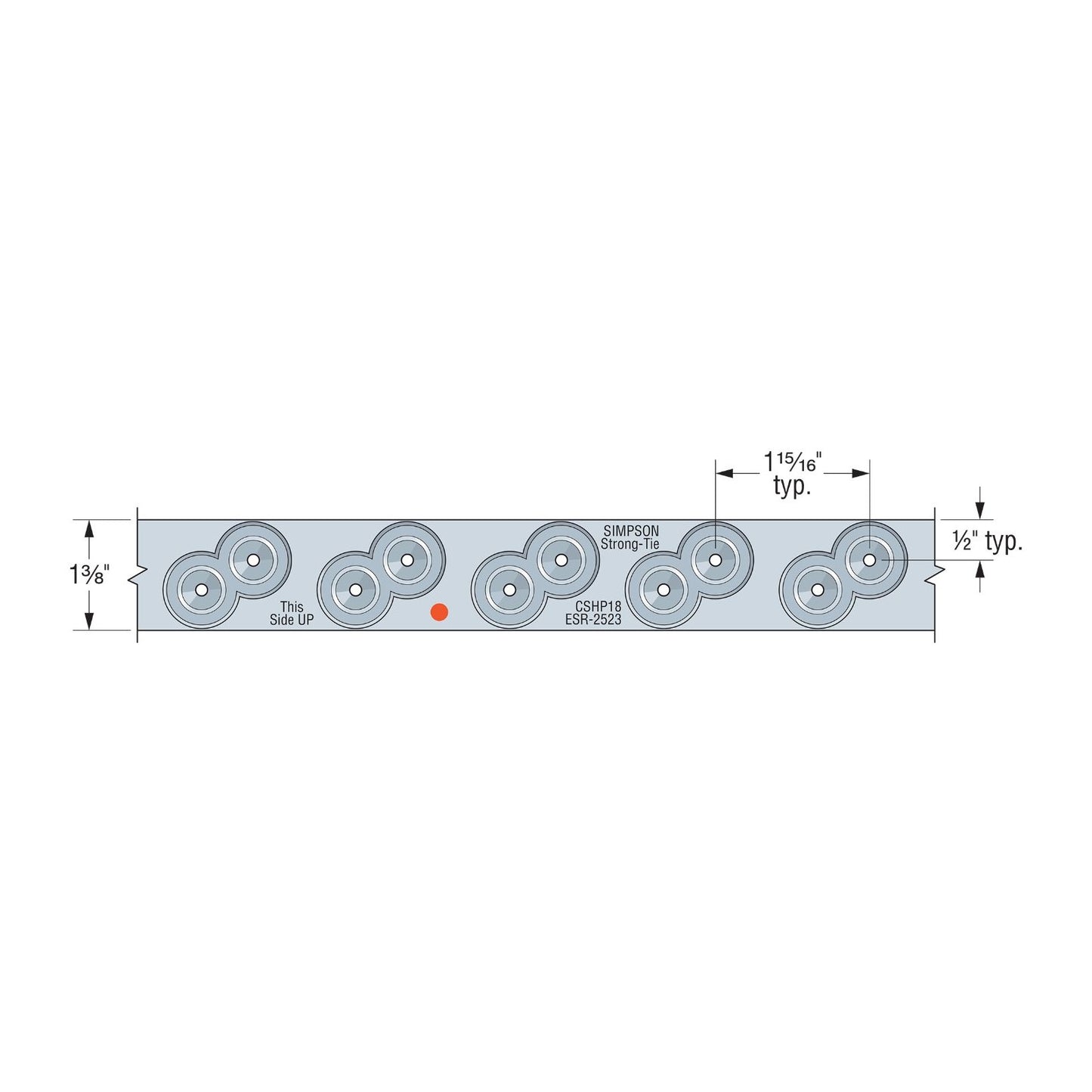 Choosing a selection results in a full page refresh.
Opens in a new window.